Posted in KC Tickets, News, Team News on Sep 30, 2023.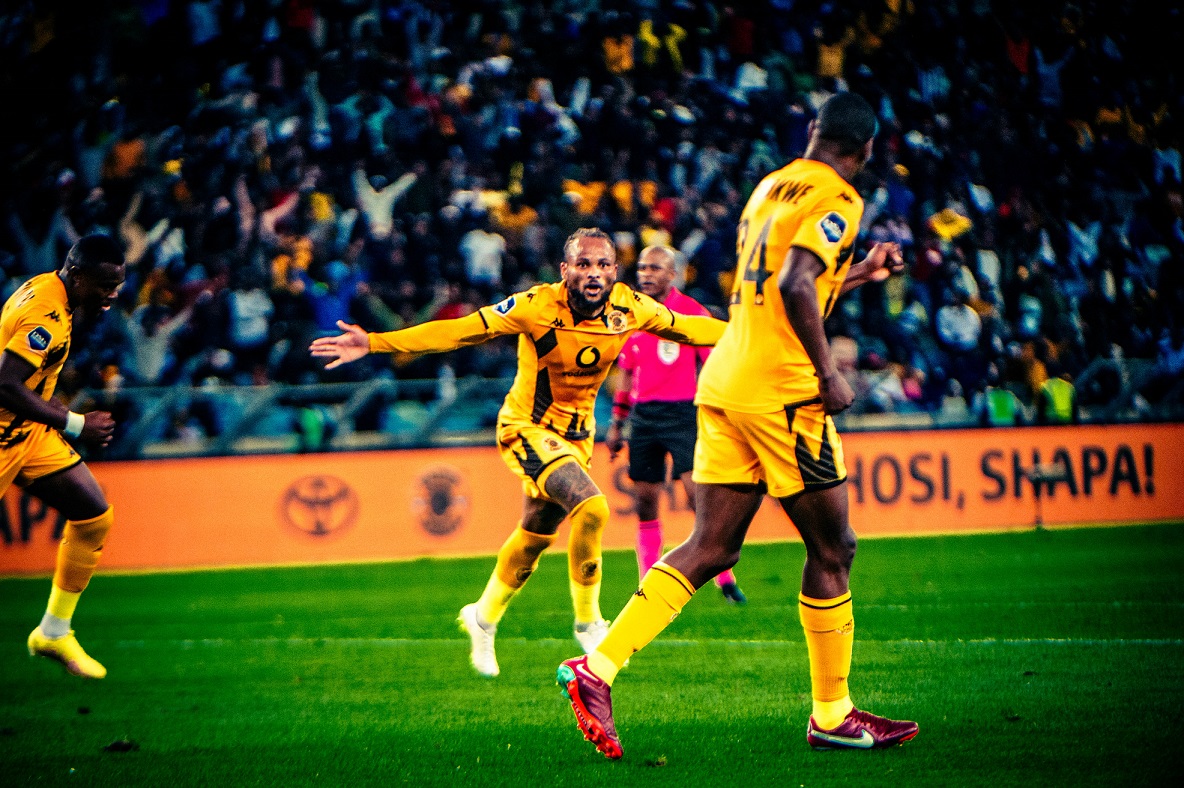 Following his winning goal in a man-of-the-match performance against Sekhukhune United on Wednesday, Edmilson Dove is looking to continue his impressive form when Amakhosi host his former club, Cape Town City, in a DStv Premiership clash at FNB Stadium this coming Tuesday evening.
The Mozambique international returned to the starting line up in place of S'fiso Hlanti at left back, following a frustrating injury lay-off that he happily says is behind him now.
"Obviously, it wasn't how I wanted the season to start for me. It is difficult, as a player, not to be on the field doing what we love, but I just had to deal with it in a positive way and try to focus on my recovery. I'm happy now that it's a thing of the past and I am back with the gents," he tells www.kaizerchiefs.com.
Not only did he fulfil his defensive responsibilities impressively, but he topped it off with a majestic headed winner in Amakhosi's come from behind 2-1 win over Babina Noko.
"It was amazing to come back into the team and contribute with a goal and a good performance," he says, adding, "I have been eager to get back so when my chance came I wanted to play well and contribute to the team, and I am happy I did. Obviously, there are areas where I can improve. It wasn't a 100 percent perfect game, but we learn every day. I should also give credit to my teammates because, at certain times in the match I felt a bit tired, this being my first game and lacking match fitness, but the guys kept pushing me and motivating me to keep going."
Dove's commitment and tenacity have made him a fan favourite and his goal was celebrated with as much gusto as when his name was read out in the team announcement prior to kick off, and he hastens to express his gratitude for the support of the Amakhosi Faithful on his comeback, and especially throughout his time on the sidelines, "I want to thank the fans for always being with me. Even when I wasn't playing, I always felt their love and care for me, which I appreciate very much."
The Phefeni Glamour Boys play host to Dove's former club, Cape Town City, in their forthcoming outing, yet he sees it as no different from any other fixture.
"I'm taking it as just any other game, and our preparation is the same as for any other opponents. I am just hoping that we are the winners on the day, and that's all," he states matter-of-factly, although he still regards them as "a very good team, with good players. Some of them are my friends."
However, despite a history with the Citizens, Dove is more concerned with helping Amakhosi defeat them on Tuesday.
"I don't want to speak much about how they are doing right now because my main focus is Kaizer Chiefs. Come Tuesday, we are going to do the best we can and be able to walk away with the three points. We are playing at home in front of our brilliant fans so we must impose ourselves on them."
Molefi Ntseki's team will be aiming to capitalise on their win against Sekhukhune by repeating the display against City, and Dove encourages the fans to come out in support and be part of the experience.
"To the Khosi Nation,' he says, "I would like to say thank you for all the undying support, staying with us through thick and thin. Obviously, sometimes things don't go our way but you guys fill the stadiums match in and match out, supporting us, so we appreciate your love. Stick with us, we love you… Amakhosi 4 Life!"